A Guide to the Best Mobile Phones of 2012

With endless mobile phone options available on the market, it can be almost impossible to decide which one would be considered the best to buy. From CDMA to GSM, 4G to HSPA+ the vocabulary can be daunting and the differences much more difficult to spot. The PhoneSale team has compiled a list of what we consider the best mobile phones of 2012, with the intent of making it easier for you to choose the right smartphone device to match your needs.




Best Camera Phone


Apple iPhone 4S –

The Apple iPhone 4S has an incredible camera and an ultra fast processor. The phone features an 8 megapixel camera which offers an amazing flash, autofocus, f/2.4 aperture lens, and to top it all off a CMOS backside illuminated sensor, which enables 73 percent more light than the previous model. The camera is excellent in low light conditions, and the image quality is brighter, sharper, and less pixilated.




Best Tmobile Phone


HTC Amaze 4G –

The HTC Amaze 4G offers a super sharp LCD touch screen, a premium chassis, and an impressive dual core processor. It is a beautifully designed smartphone, with an 8 megapixel camera that touts numerous advanced settings and shooting modes. This sturdy handset is a little on the heavy side, but all of its impressive features easily make up for that. The super LCD touch screen is truly eye catching, and is perfect for web browsing, messaging, and all other multimedia functionality.




Best Verizon Phones


Motorola Droid Razr Maxx –

The Motorola Droid Razr Maxx is slim, attractive, and durable in design. It has powerful multimedia capabilities and excellent security features. The phone has fast Verizon 4G/LTE data speeds and a 1.2GHzdual core processor.





Samsung Galaxy Nexus –
The Samsung Galaxy Nexus combines the speed of the Verizon LTE network with the power of the Android Ice Cream Sandwich OS. The phones screen is impeccable with excellent high quality display and brightness, and the internal performance is top notch.



Best Sprint Phone


Samsung Epic 4G Touch –
The Samsung Epic 4G Touch offers incredible performance, beautiful display, and an excellent multimedia experience. This Android smartphone has a 4.5 inch screen, 4G capabilities, and 1.2GHz dual core processor.



Best AT&T Phone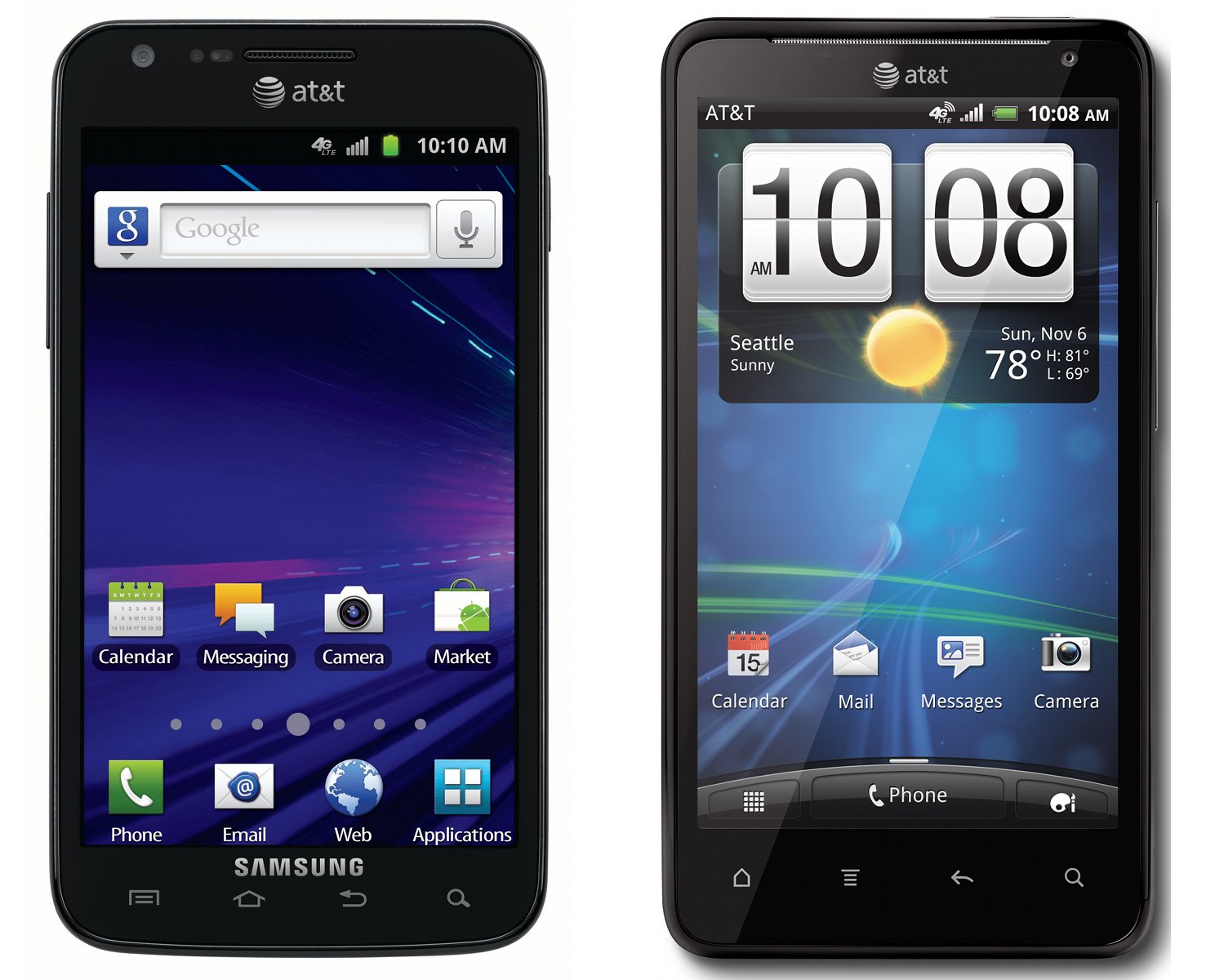 Samsung Galaxy S II Skyrocket –
The Samsung Galaxy S II Skyrocket is ideal for those living in an area which has access to the AT&T's LTE network. The beautiful 4.5 inch screen has a super AMOLED plus display which is sharp and bright, making it perfect for taking advantage of all its multimedia capabilities. It has an amazing 1.5GHz dual core processor, NFC chip, and 8 megapixel camera.



Phones to look forward to:

2012 looks to be an interesting year for phones, with quad-core models heading out to the mass market in droves. The most exciting prospect is that these devices will have an ability to completely replace the home PC.

We're especially excited about the release of Samsung's Galaxy S III series along with Apple's iPhone 5 on the high-end phone line. On the budget end, we expect quite a few impressive prepaid smartphones coming out of both Nokia through their Windows platform and Chinese buzzmaker Huawei with Android.

The future of phones look bright, but if you need to purchase a great phone now, the list we've showcased are some of the most solid device's we've seen.



Share and Enjoy